Discover the secrets within…
Don't let its compact stature fool you, the Opus is packed with clever features that make your camping adventures that little bit more special…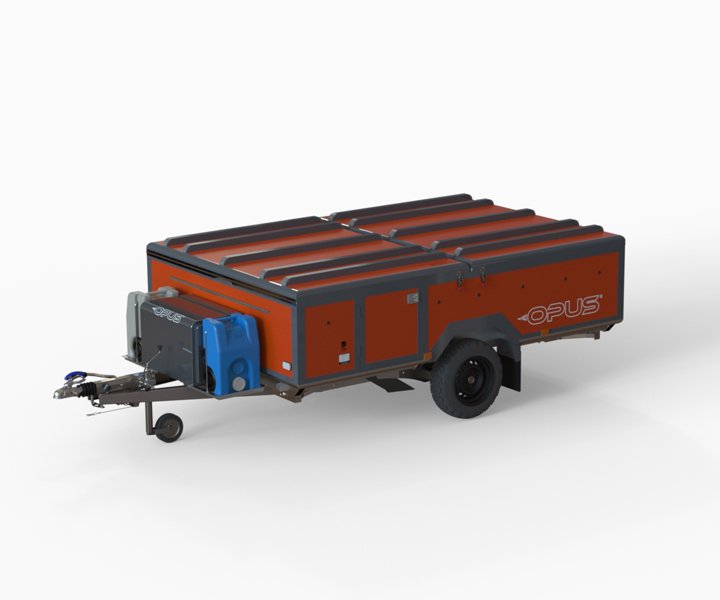 Your versatile home-from-home

Create memories, cherish your favourite beauty spots, roam, explore and seek out adventure… or simply enjoy having a comfortable, fully-equipped base camp for festivals, sporting events or even family get-togethers.




A little luxury travels a long way

Soft double beds, plush leatherette seating, fully-functional kitchenette and a whole-host of optional extras to choose from. Are you ready to fall in love with your new OPUS?
What will you include in yours?

There are so many reasons to choose an OPUS – it's versatile, easy to use, comfortable, spacious, well-equipped and very well priced!




Light and spacious

Windows, sky lights, LED lighting and an internal height of nearly 2.5 metres make the OPUS feel light and spacious.
Dimensions

* Overall Length (closed) inc.drawbar 430cm
* Overall Width 201cm
* Internal Length (main body section) 283cm
* Internal Width (main body section) 188cm
* Towing Height 120cm
* Wheels 185/70 R13
* Overall Length (erected) 580cm
* Overall Height (erected) 275cm
* Interior Height (max) 244cm
* Bed Size 1190cm x 140cm
* Bed Size 2190cm x 140cm
* Full Awning Width (optional) 600cm
* Full Awning Depth (optional)240cm

Weights

* MIRO (mass in running order) 800Kg
* MTPLM (Maximum Technical Permissible Laden Mass) 900/1050/1250/1500Kg
* MTPLM – MIRO = User Payload 100/250/450/700Kg
* Roof Payload (approx. depending on roof bar capacity) 75kg
* Max Tow Ball Mass (Nose Weight) 75kg

The OPUS® weighs just 800kg; which means it can be pulled with any UK Car Driving License. We offer four different chassis options depending on your desired payload and category of your licence.