Our perfectly formed COACHBUILTS are built to impress! With their generous layout and the uplifted (big and super comfortable) beds they are our look-no-further-if-you-are-a-cool-camper-family motorhome. Room for tons of gear and the entire family – as long as you're not the size of the Brady Bunch…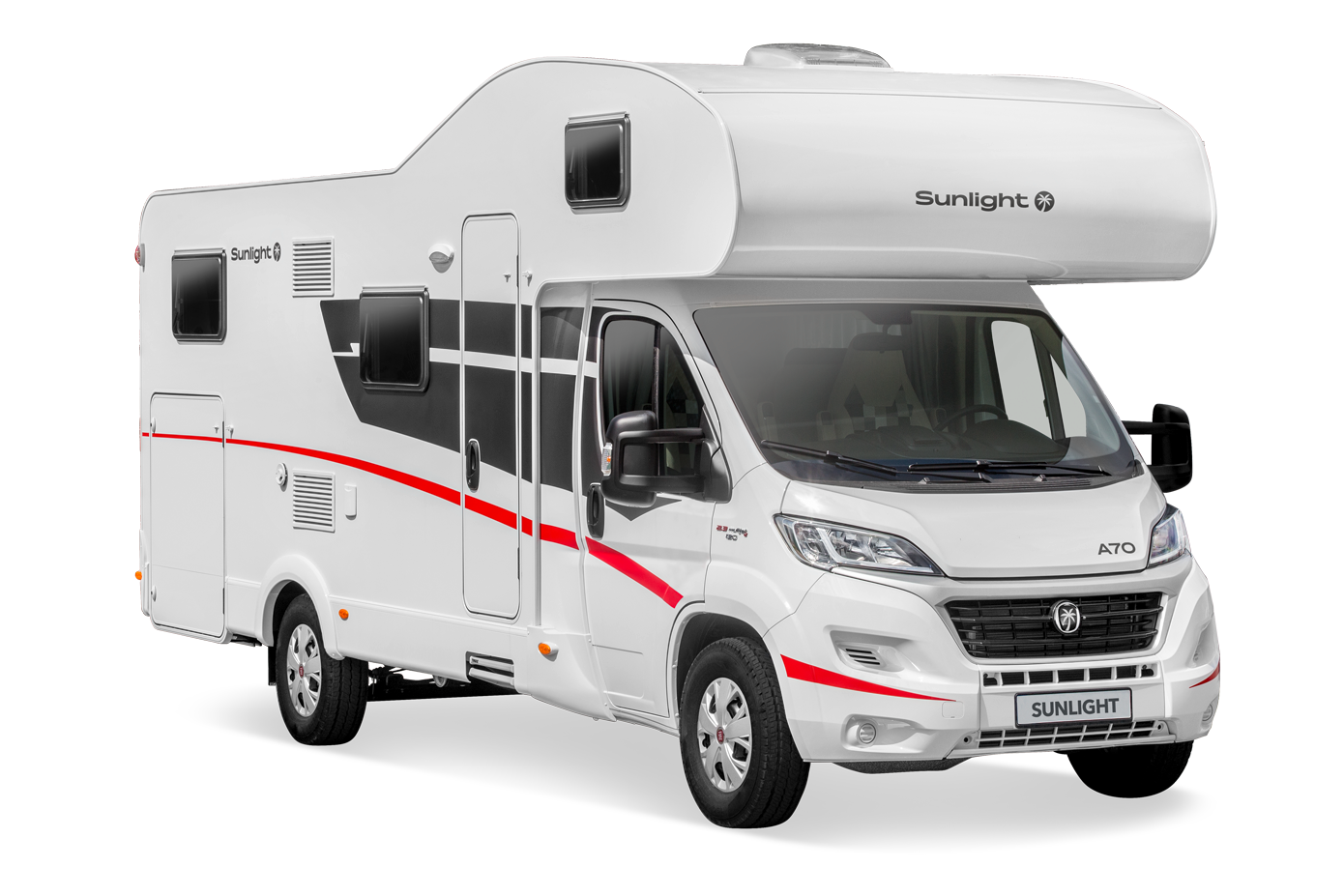 EXPLORE

Flexible and free, because the most beautiful places are not to be found in travel guides.

IMMERSE

The most beautiful scenery —  and we are in the midst of it.
Perfect in practice
We won't be rolling out the red carpet — but we will be lowering the electric step. Our highlights show that we know exactly what counts: we like it safe and smart, convenient and comfortable.

Equipment details
Fly screen door

Three burner hob with glass lid
Power outlet in the rear locker

Electric entrance step
Gas bottle compartment

GRP roof and rear panel
Coachbuilt A 60
Permitted seats 4
Berth 4
Total Length 595cm
Total Width 232 cm
Coachbuilt A 68
Permitted seats 4 - 6
Berth 6
Total Length 660cm
Total Width 232 cm
Coachbuilt A 70
Permitted seats 4-6
Berth 6
Total Length 725cm
Total Width 232 cm